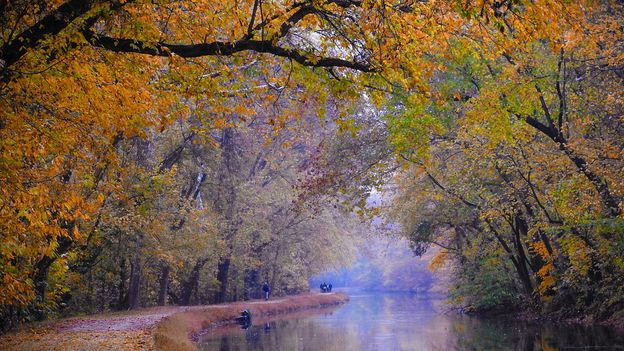 Stretching an extraordinary 3,700 miles from Washington DC to the Pacific Ocean, an ambitious new bike trail is aiming to be "America's Main Street".
The Great American Rail-Trail is the most ambitious biking initiative the country has ever seen. Stretching an extraordinary 3,700 miles from the nation's capital across 12 states to the Pacific Ocean, west of Seattle, it's an idea that's been ruminating for 50 years. The Rail-Trail will connect more than 125 existing multi-use paths, greenways, trails and towpaths. An official route was announced to the public in May 2019 by the Rails-to-Trails Conservancy (RTC), the Washington DC-based non-profit leading the effort, when the trail was already more than half completed.
The trail is largely built atop or next to abandoned railway lines (hence the name) with surfaces ranging from crushed stone to smooth asphalt. These railbanks – abandoned railway corridors converted into trails – account for more than 24,000 miles of multi-use trails crisscrossing the US.
Once it is fully completed – estimated to be before 2040 – almost one in six Americans will live within 50 miles of the route, and it will offer an unparalleled experience of the country people can't see from 36,000ft or through a car window.
The timing couldn't be better. According to an RTC study, in spring, trail use across the US spiked by 200%, in large part due to the coronavirus pandemic. With team sports and gyms mostly off people's minds now and for the foreseeable future, the boom in outdoor, physically distanced activities such as cycling and hiking is expected to last for years.